Mobile Car Body Repairs in East Sussex & West Sussex
This is a bumper scuff repair we carried out for a gentleman in Pagham, near Bognor Regis in West Sussex, at his home location. A BMW dealer had quoted hundreds of pounds for a new rear bumper to be painted and fitted at their bodyshop. We were able to carry out the repair for less than the customer's insurance excess, thus saving time, money and inconvenience.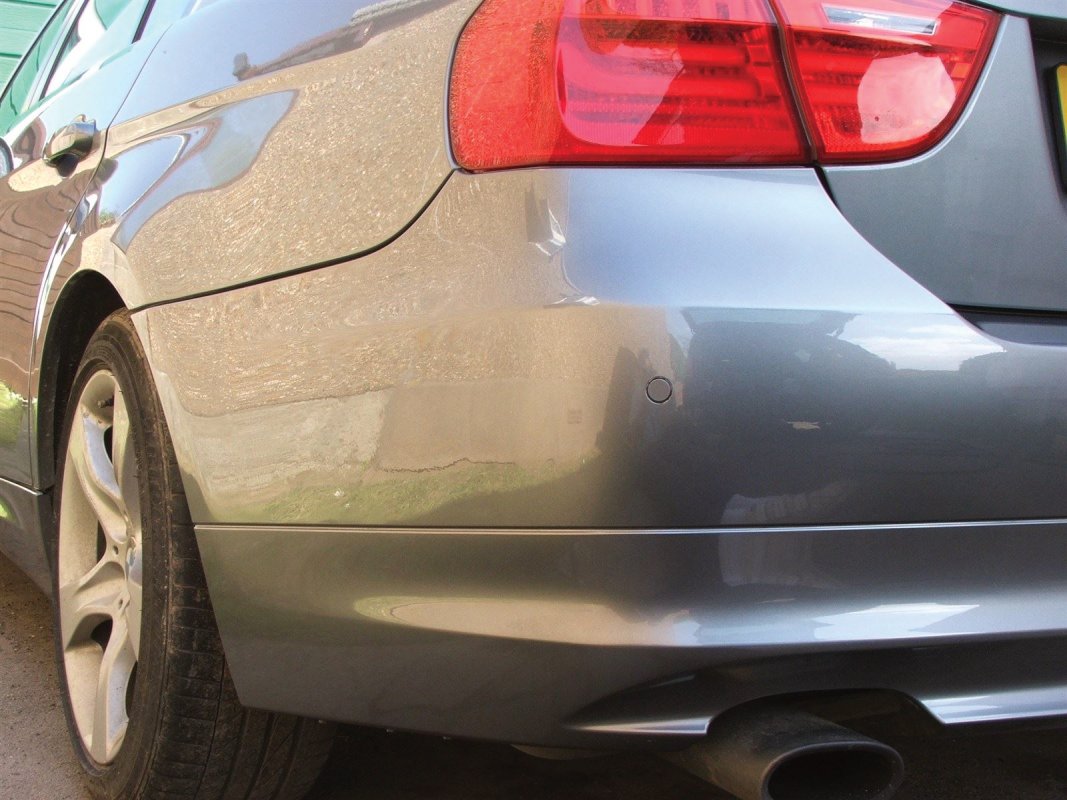 We were asked if we could repair this damage on a Jaguar XF for a gentleman in Lewes, East Sussex. The impact had pushed the bumper in to the point where it came into contact with the steel bar behind it, wedging the plastic behind the bar and also splitting the plastic. A local bodyshop had told the customer that the whole bumper needed replacing.........not true!
Our technician was able to repair the dent and bond the split, repainting the damaged area for a truly invisible repair, thus saving the customer a considerable amount of money.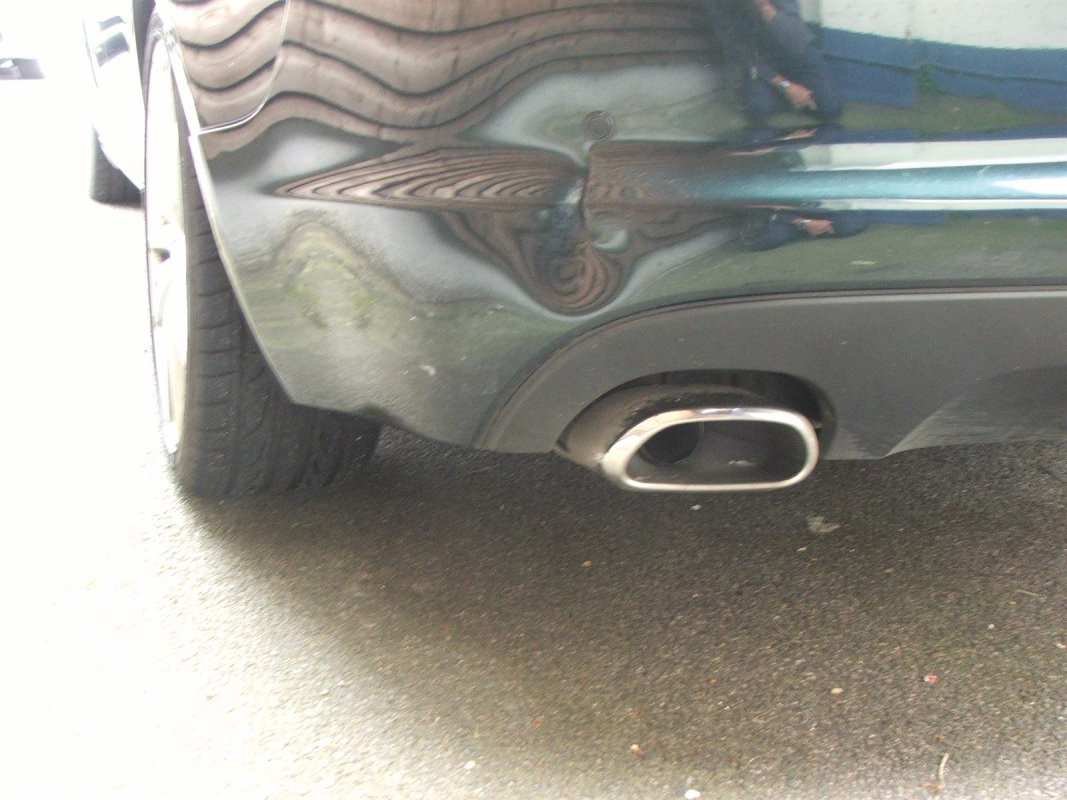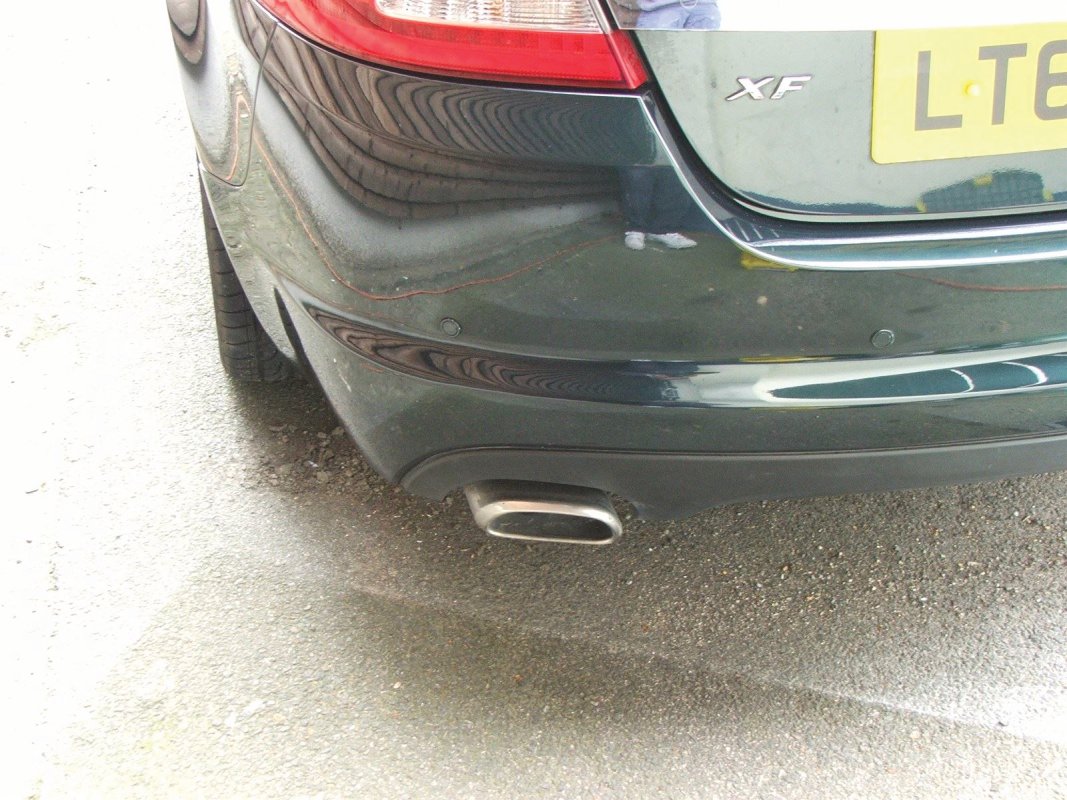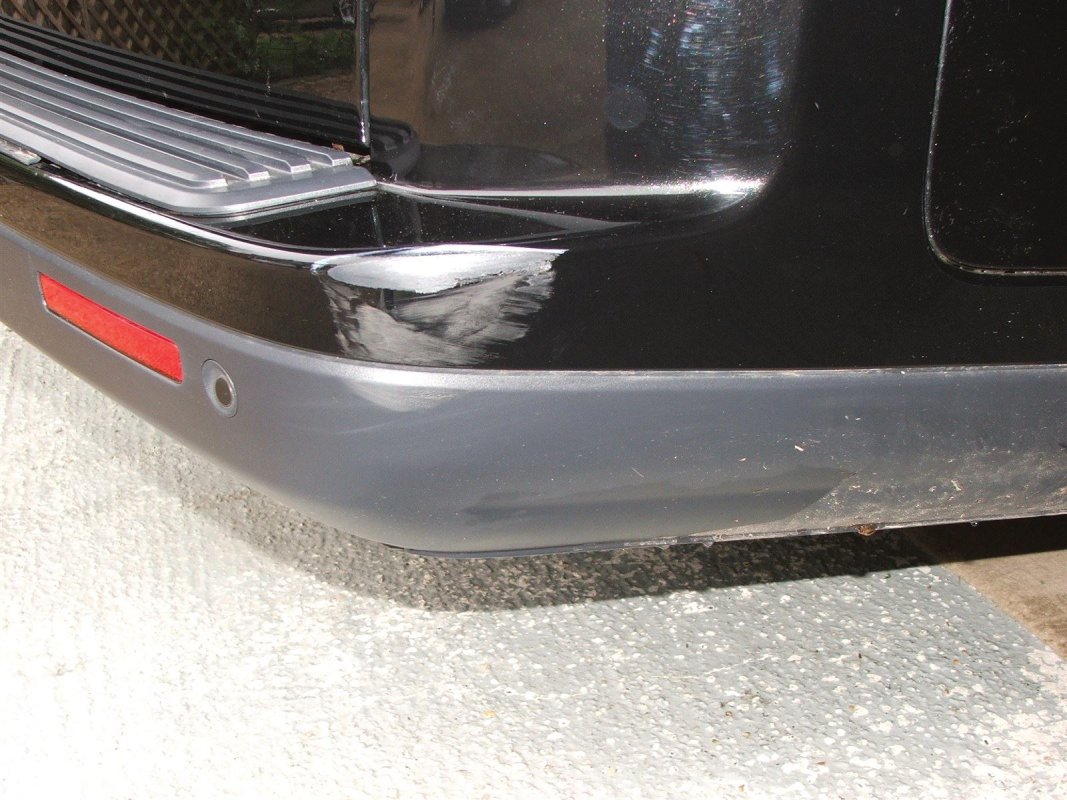 A simple bumper scuff repair for a gentleman in Findon on a Land Rover Discovery, which had been scuffed down to the bare plastic by a white van whilst the Discovery was parked. The plastic bumper had been deformed slightly, so our technician had to correct the shape before proceeding to repaint. All in a day's work for Chip Magic!
This is a repair we did for a gentleman in Worthing, West Sussex. A minor collision with a gatepost had resulted in a badly scratched rear door, and a dented wheel arch. The repair was carried out in less than one day at the customer's home, for less than his insurance excess. No need for courtesy cars or the inconvenience of a garage or bodyshop repair.
This is a repair we completed for a customer in Hove, East Sussex. A minor road traffic accident had resulted in damage to the rear offside wheel arch, both next to the rear door and where the wheel arch meets the rear bumper. Our technician was able to complete the repair to the total satisfaction of the customer, matching the original factory finish, and blending into the panel for a seamless repair.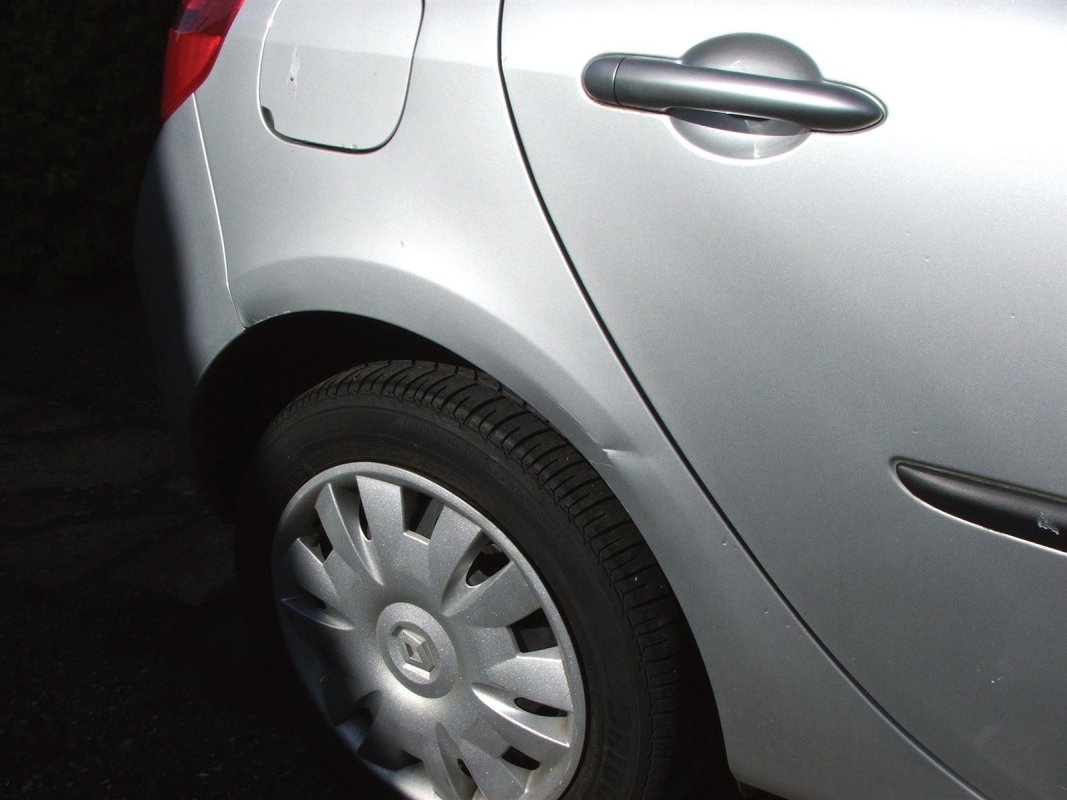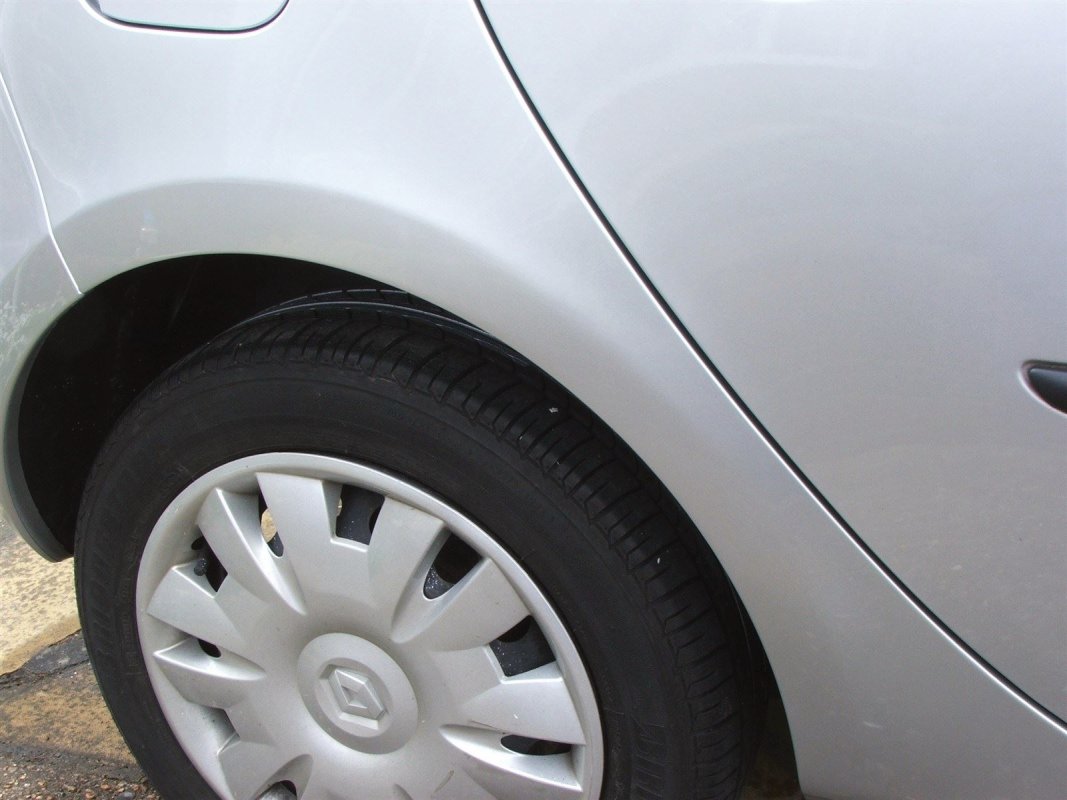 This new model Vauxhall Astra, belonging to a gentleman in Pulborough, West Sussex, had suffered this damage in a supermarket car park. A main dealer's bodyshop had quoted over £400, plus the inconvenience of being without the car for several days. We were able to complete the repair the same day for a fraction of the cost!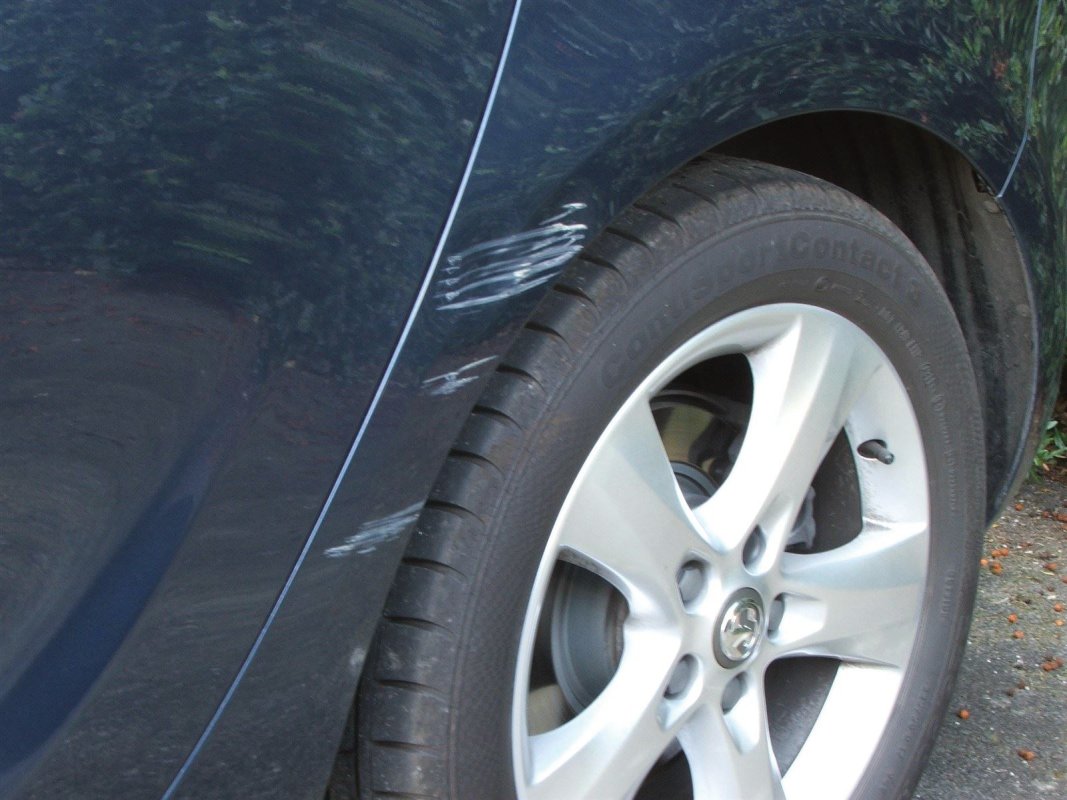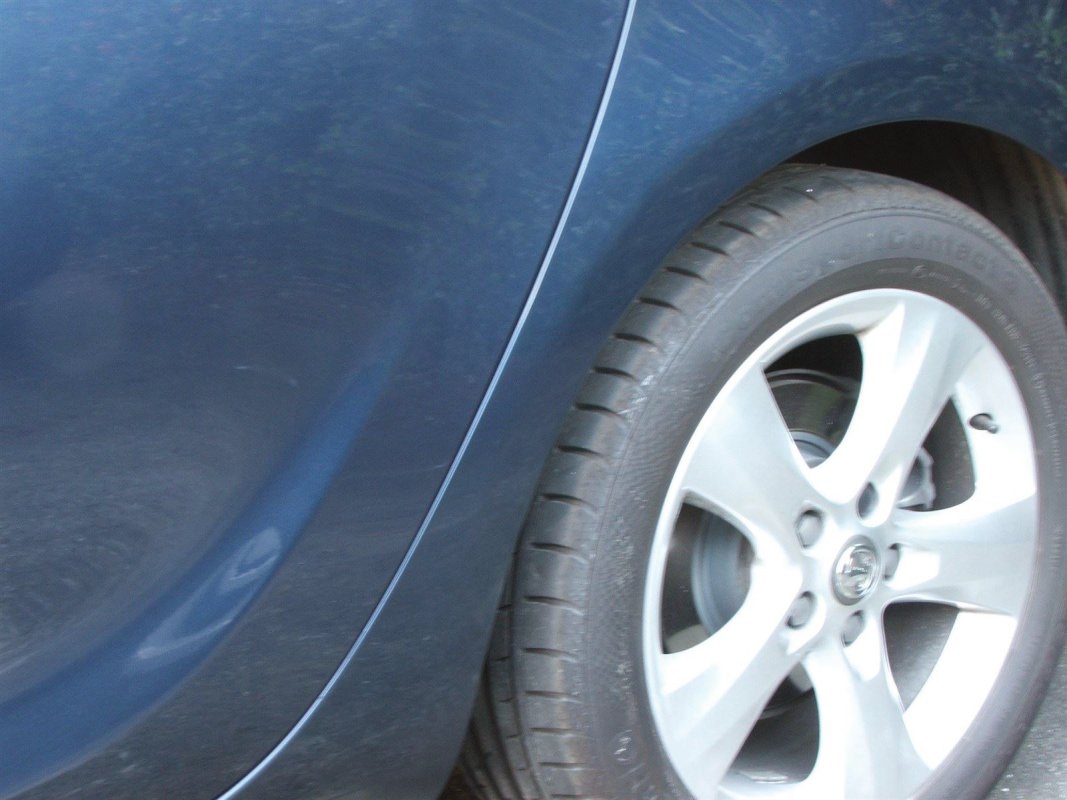 The owner of this car had already agreed a trade-in deal with a dealer for this car, but unfortunately managed to scrape it against a wall in the meantime. A prompt, high quality repair was called for, no problem for Chip Magic! The repair was fully approved and accepted by the main dealer in question.
/